Directed and Edited by Anna Henson
Movement Direction / Performance / Sound: slowdanger
Lead 3D Animator : Catherine Luo
Lead Software Engineer : Ricardo Tucker
3D Scans : Jessica Medenbach
Gridsuit created by studio-hh
Special thanks to Jessica Hodgins, James Duesing, Golan Levin, the CMU Graphics and Motion Capture Lab, and the Panoptic Studio at Carnegie Mellon University.

Synced Footage from Panoptic Studio
The Panoptic Studio at CMU uses 480 synced camera feeds and 20 depth cameras to capture volumetrically without using markers. The data is processed through an algorithm which generates Point Clouds files (ply) which can then be meshed and displayed in 3D.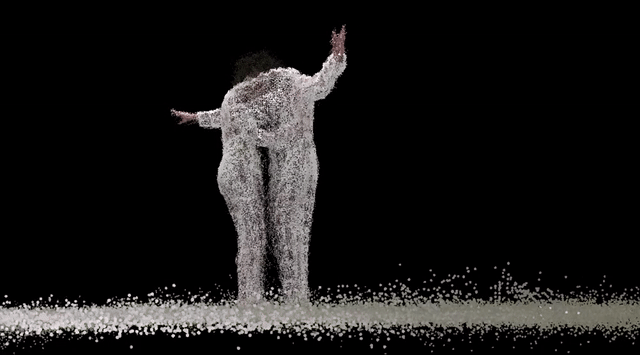 We also made 3D scans of the dancers bodies, which we rigged to marker-based motion capture to create a second version of the dancers, who appear on a floating planet populated by 3D scanned trees.