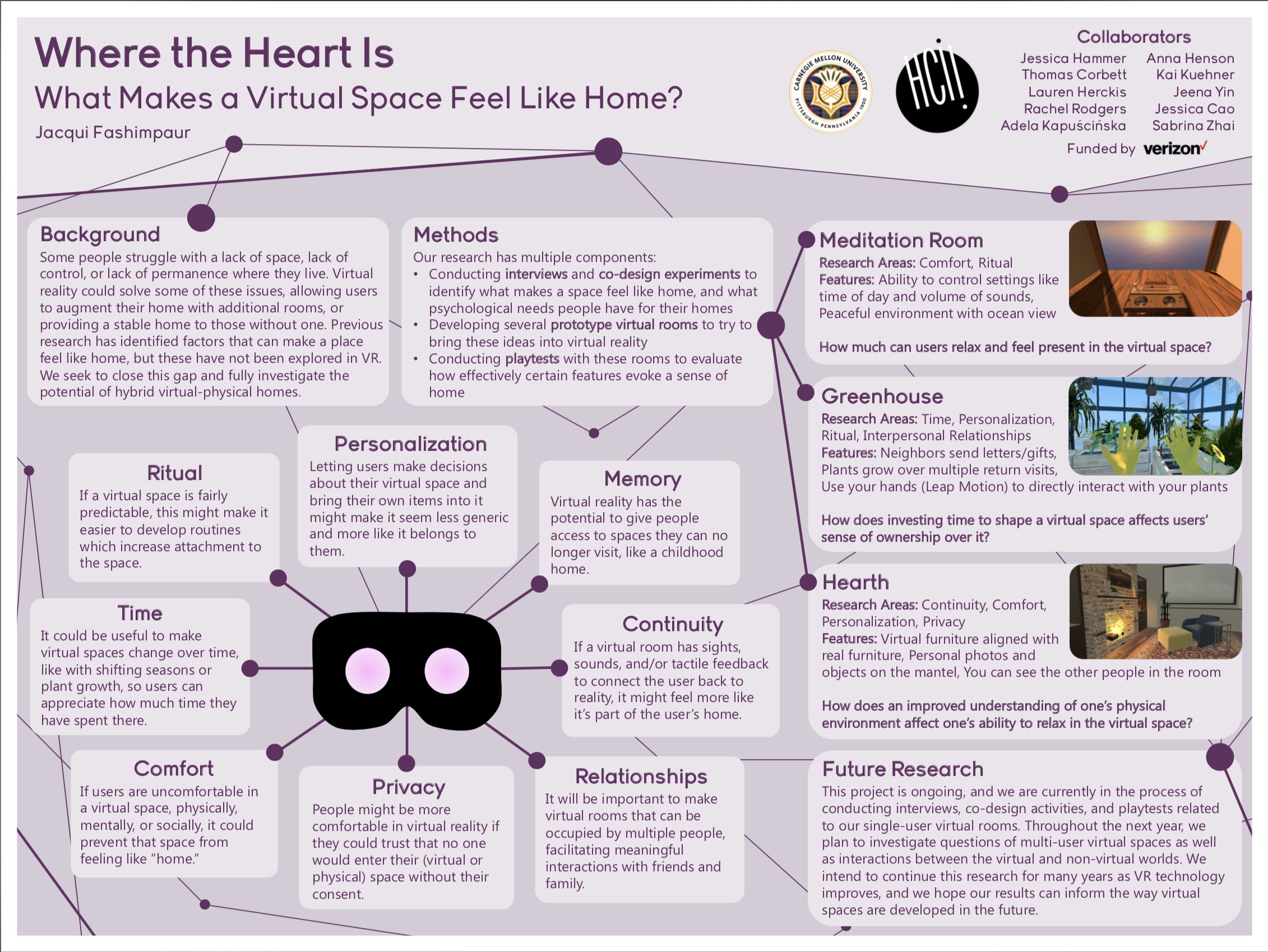 VR Home: Prototyping and User Study
Poster by Jacqui Fashimpaur.
VR Home
Documentation of VR Research Prototypes based on the concept of virtual-physical hybrid homes. Research conducted at the Human Computer Interaction Institute, with Principal Investigator Dr. Jessica Hammer. Additional research collaborators: Lauren Herckis, Thomas Corbett, Jacqui Fashimpaur, Rachel Rodgers, Adela Kapuscinska, Kai Kuehner, Jeena Yin, Jessica Cao, and Sabrina Zhai. Video by Jacqui Fashimpaur.